Climate Controlled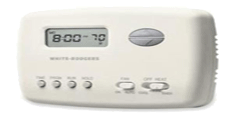 Keep It Cool
Our climate controlled units provide our clients with peace of mind that that their possessions will be protected. The harsh conditions of our extreme Florida climate can wreck havoc on stored items over time.
Why climate controlled storage?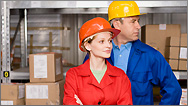 Severe hot or cold weather can damage items stored in storage units. Important documentation for your home or business, artwork, photographs, computer equipment and electronics, wood or leather furniture, books, clothing, and other valuables can be destroyed if not properly protected. Climate-controlled storage units provide the ideal solution for storing your personal or business-related items.
Climate control maintains a steady temperature of 55–80° using central air conditioning and heat. Maintaining a controlled environment prevents warping, cracking and splitting, rust, yellowing and corrosion, mold, mildew and bacteria overgrowth, Infestation of wasps, mice, termites and other vermin.
How to choose a climate controlled space
Follow these three steps to determine whether climate control is appropriate for your needs:
Step 1: Consider Your Geographic Area
Panama City weather ranges from below freezing to 100 plus degrees.
Step 2: Consider What You Plan to Store
The following is a list of items commonly stored in climate-controlled storage.
Home goods
Leather of wood furniture
Antiques & heirlooms
Clothing
Furs
Craft supplies
Plastics
Food items
Paintings & other fine art
Photographs
Musical instruments
Media (CDs, DVDs, viny records, cassettes, 8-track tapes, etc)
Cameras
Televisions & stereo equipment
Computers & computer parts
Audio/Video Equipment
Tools & machines
Restaurant equipment
Construction supplies
Business items
Products & supplies
Software
Pharmaceutical samples & medical supplies
Archival documents, tax files & other paperwork
Seasonal inventory
If you plan to frequently access your stored items as you add, remove or organize them, keep in mind your comfort when working within your storage unit. A pleasant temperature can make the job much easier.
Step 3: Consider the Value of What You Plan to Store
If you are packing away electronics, products or equipment that are covered by insurance, and replacing them would mean only an inconvenience, you may decide that a standard storage space is sufficient. If, however, you are storing items of sentimental value or historical documents for your business, the additional cost may be insignificant, especially if it gives you peace of mind. Whether your items would be costly and inconvenient to replace, or irreplaceable, if you are going to pay to store them in a climate controlled environment.